Consolidating, Storage, Repacking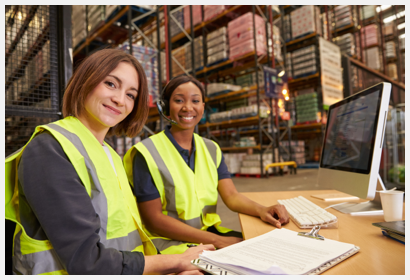 Receiving and Warehousing
Imagine the situation when you purchased 15 different types of goods from 15 different suppliers from different countries and on different dates. Don't waste your time solving transportation issues. We are happy to organize all about delivery of your goods to your destination starting from contacting manufacturers, obtaining all necessary documentations, organizing pick up, receiving, handling, repacking, marking, making photos, consolidating, obtaining statutory documents such as certificate of origin, preparing pre-shipment custom documentation and finally delivering to your appointed destination. Quick respond & on time delivery!
Consolidation of shipments
Thanks to our location in the centre of Europe, we are able to organise quick and in time delivery of purchased materials from any part of European Union. We collect and consolidate goods at warehouses on a daily basis, to be quickly and efficiently forwarded to their final destination.
Each and every shipment received from manufacturer will be carefully handled, will be checked if it is safe and ready for further transportation, if it is packed and marked correctly.
We love doing it for you!
Repacking and Dangerous goods
Want to save time and money? We will take care of your consignments from A to Z. We will ensure the professional side of packaging of dangerous goods consignments in all modes of transport. Give your carrier a professionally packed and documented shipment to avoid unnecessary delays and other costs of returning the shipment. Don't waste your time and let air, land and sea shipments be packaged by the professionals. We will prepare your shipments for a safe journey to it's destination.