Pumps, Motors, Compressors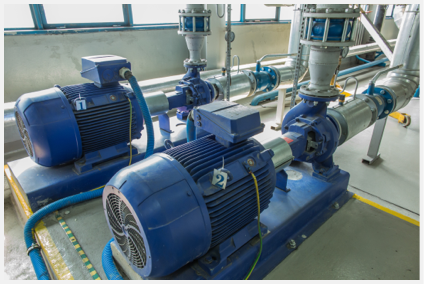 Pumps for Oil & Gas
We offer wide range of pumps for wastewater treatment plants in oil extraction, oil sand extraction and in the downstream of the fracking process. All components of pumps such as motors, mechanical seals and magnetic couplings are adapted according to the requirements of Oil and Gas industry with materials suitable for each application are available for transporting the actual refinery products such as petrol, kerosene, diesel fuel, fuel oil and liquid gases. Simultaneously we offer pumps useful in Cooling and Refrigeration, in Energy Industry, Industrial Engineering, in Process Engineering, in Marine and Ship Technology etc.
Electric motors
Electric motors we offer perform under heavy conditions in oil field, mining, marine, paper and forest industry and are ideal for a wide range of industrial applications including fans and blowers, pumps, conveyors, compressors, mixers and more. They are designed for beam pumping units, punch presses and similar applications that demand high slip and high torque electric motor solutions.
Scope of Gas Compressors
Flash gas compressors, Gas lift compressors, Reinjection compressors, Booster compressors, Vapor-recovery compressors, Casinghead compressors etc. Reciprocating or piston compressor (Simple Single-Cylinder, Multi-Cylinder, Multi-stage Design), Rotary compressors (Screw compressor), Dynamic Compressors, Centrifugal Compressor, Axial Flow Compressor, Turbo-Expander Compressor Assembly etc.